My life in t-shirts.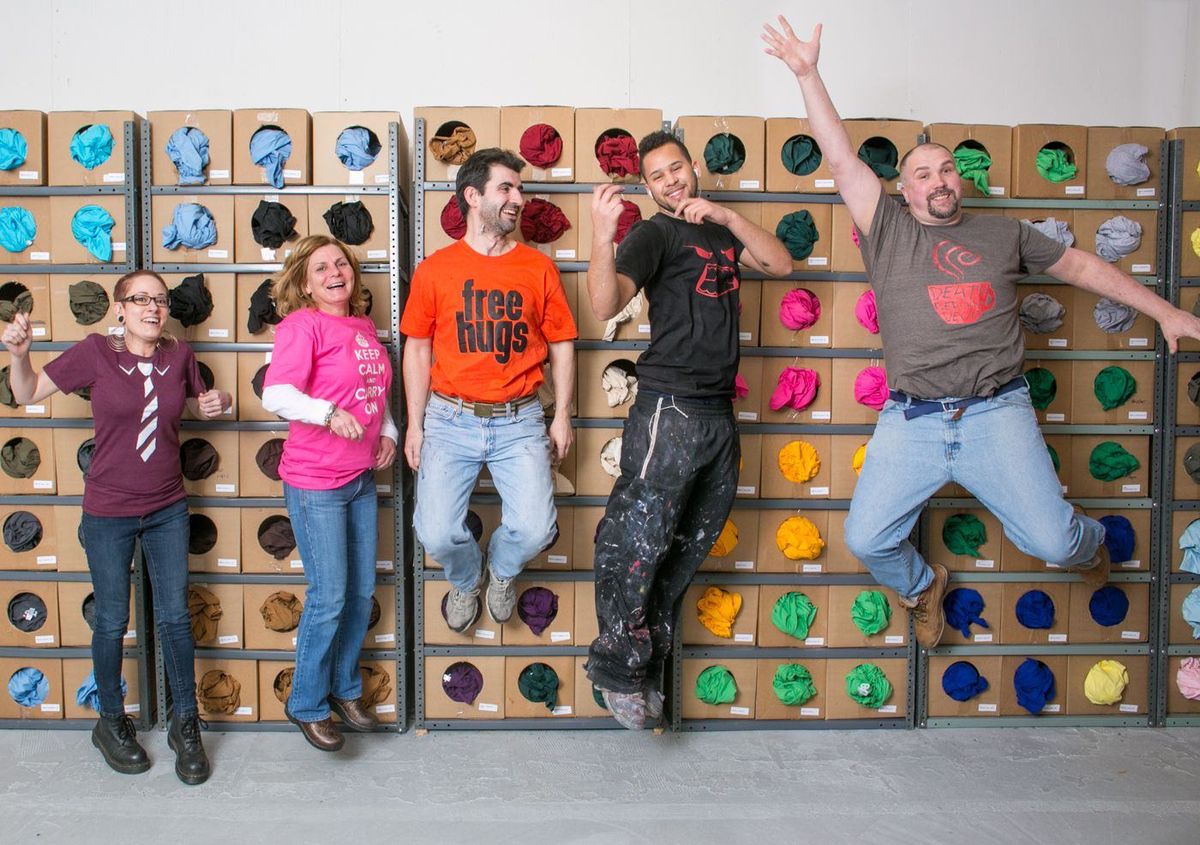 I've spent most of my life in and around t-shirts. My first personalised t-shirt was made in the early 80s when I had a tee made of felt letters at the local shopping mall that said "Michael" in a Cooper font. That was one of those custom t-shirt shops that had cool lithographic heat transfers up on the wall and could make you a tee or cap with their heat press.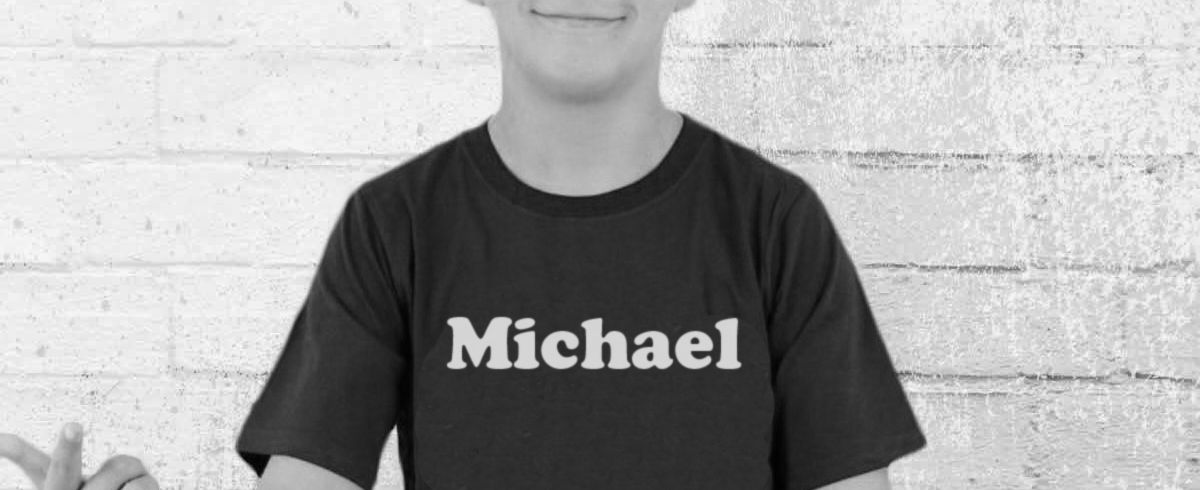 In high school, I bought a Speedball screen printing kit and started doing my own t-shirts. Most of the time I'd cut simple acetate stencils and print various brand logos. After all, it was the mid-80s. In college (university), I made tie-dye t-shirts and wall hangings to help pay tuition and screen printed tees for various fraternities and clubs. T-shirts have never left being in fashion and I've never escaped them.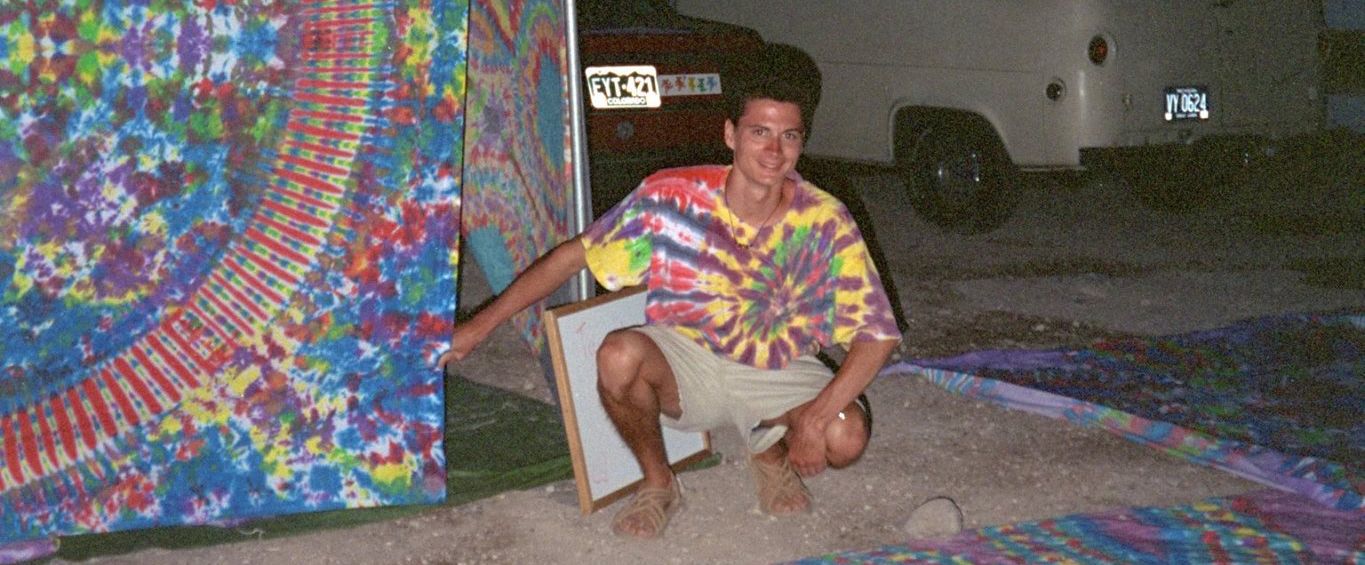 When we first moved to Australia in 2004, I had just started teaching tie-dye and had an online forum with 1k members - mostly in the US. This had spawned a fibre arts store that sold dyes and auxiliaries and even blank t-shirts. At the time, it was all about selling white tees e.g."blanks" to be tie-dyed. I added black tees since they were fun to fold and bleach e.g. discharge dye. Black began far outselling everything else. So we started selling all the other t-shirt colours too ... One night we went out to dinner and came back to 200+ "blanks" orders.
A business was born.
Almost straight away we flew over to Portland, Oregon in the US where we knew some people from college and leased our first office space, hired a manager and immediately returned back to Australia. The business just kept growing. Within a few months we had outgrown the first office space and moved to a larger space, warehouse and a growing team. Across three years, we grew the business to serve and ship 1m orders for the t-shirt business that we had called "Blank Apparel". The small US based business that we ran from Australia was doing 1700+ orders a day.
After three years, we sold the business and opened a t-shirt store in Frankston, Victoria. One of those 1980s styled t-shirt shops. We had great graphic designs, but people just wanted funny slogans.
What We Thought Customers Wanted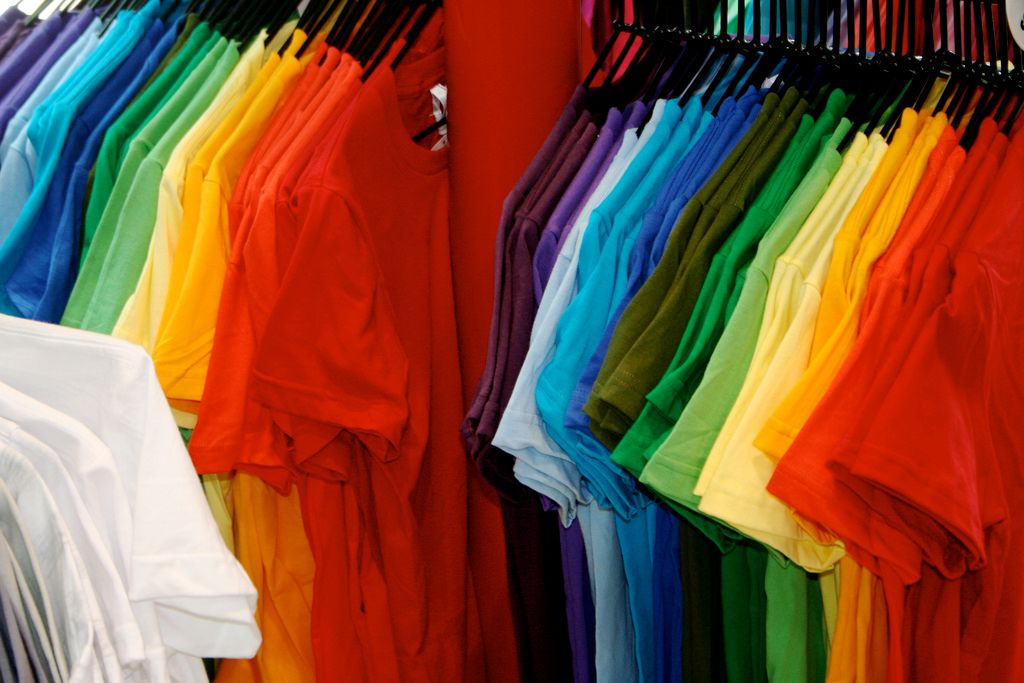 Bang-On Custom T-Shirts was a lot of fun and my first hand at running a retail business. I loved it. These sunglasses (above) were early versions of Quay Eyewear from a retail friend, Linda Hammond. Linda founded Quay which I took and launched in the UK and the Hammond's took to the US and met the Kardashians. I always thought Americans would never get "Quay" as it's so Aussie and not even pronounced the same. I was wrong. Now Linda has more Ferrari's than I have t-shirts and does amazing things with the Hammond Family Foundation.
A fantastic Australian success story.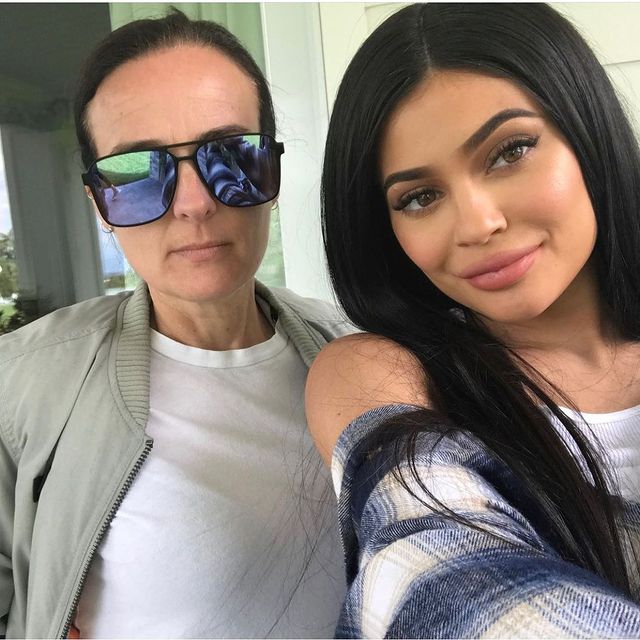 At the time, I was still hustling printed t-shirts. And it was a real learning experience. I thought customers would want Chuck Norris and vintage t-shirt graphics which we had plenty of. In reality, customers wanted to say things that meant something to them.
What Customers Actually Wanted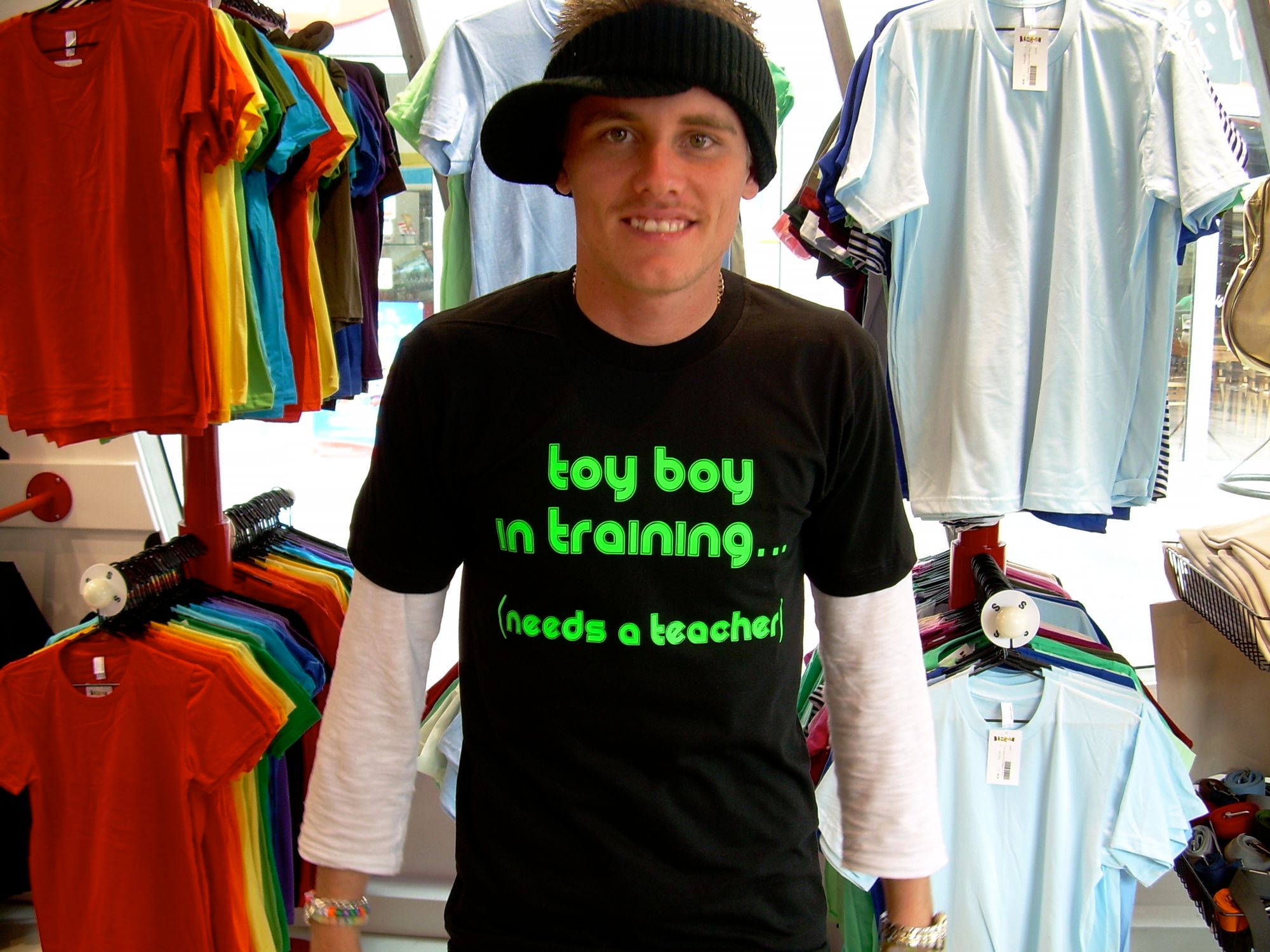 On holiday and enjoying the sun up on Hamilton Island, I got a call from Amazon (UK). They were about to open their apparel category and knew about our "Blank Apparel" success working with their US counterparts. The idea to be one of the first 3rd parties in the new category was interesting and we decided to give it a go.
I remember the day in November, 2008 when I landed at Heathrow. Drove up towards Oxford and a small village called Chalgrove, about 15 km southeast of Oxford. I had found a business park online and a small unit to launch a new t-shirt business.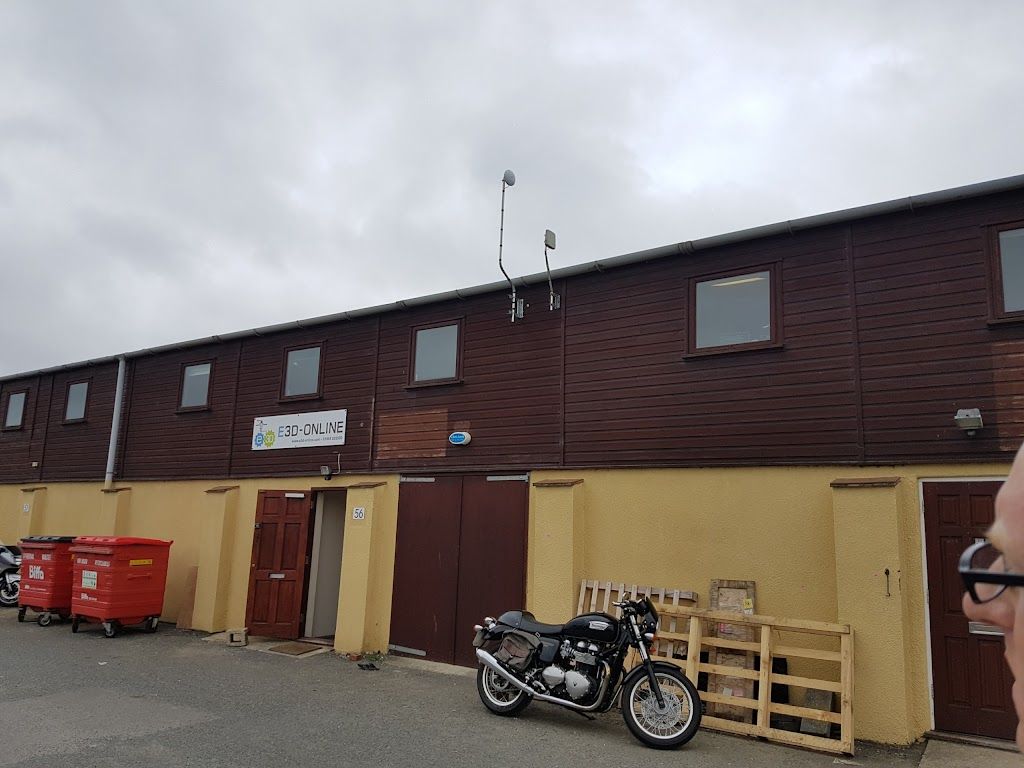 I launched the business in the last week of November and with Christmas approaching and UK cutoff times much later than I was accustomed, orders exploded. Almost instantly we were doing 100s and 100s of daily orders. By we, I mean me. It started off as a one man band. Once I got through Christmas I was able to start hiring and building a team.
For the first six months, we mainly distributed apparel basics sourced through international brands and we also imported screen printed heat transfers from the US. It was all luck, but we obtained about 20 designs from Sesame Street under licence and this exploded.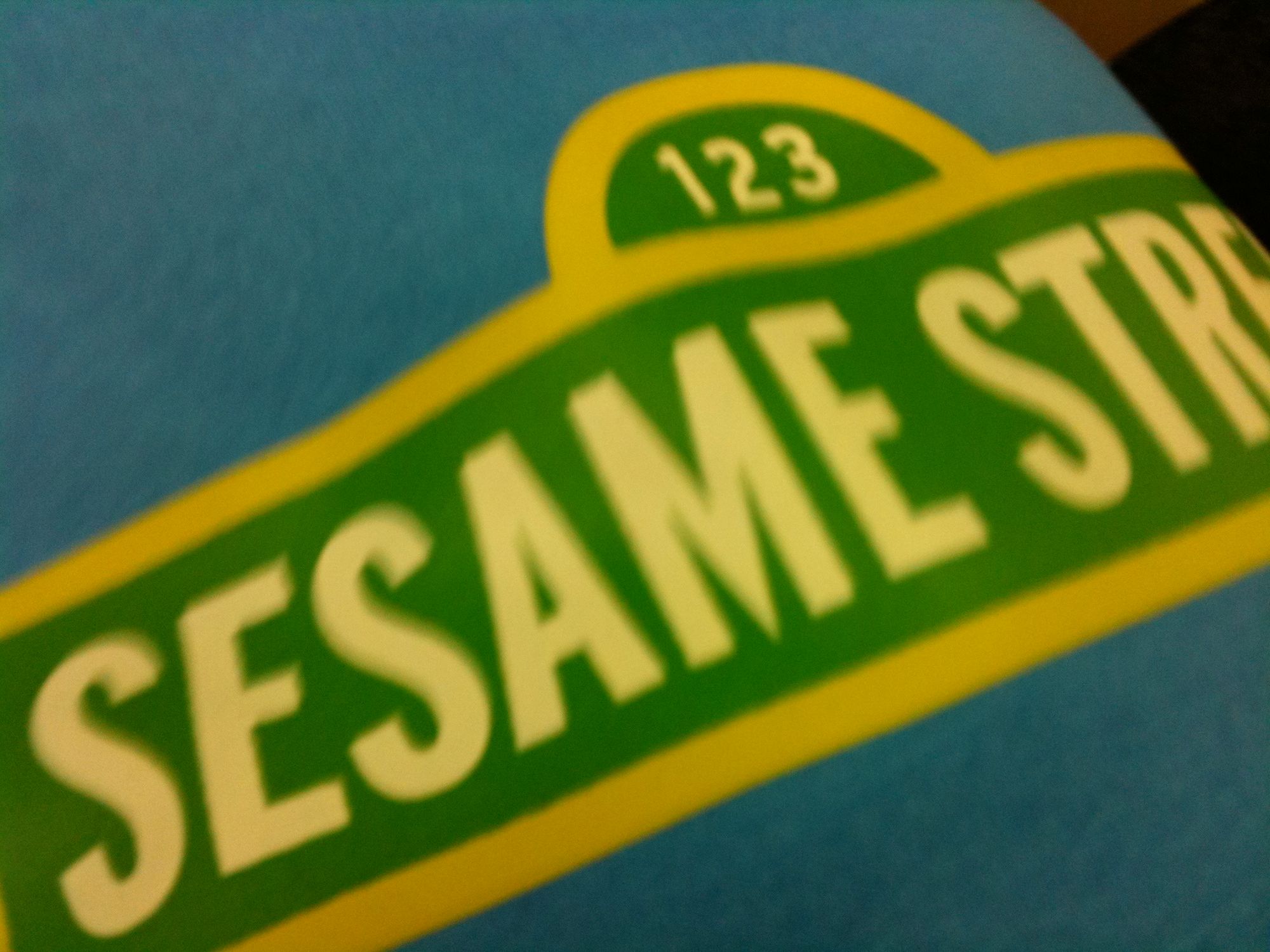 No insight here, just plain luck. The Cookie Monster hoodie was an amazing seller and we sold 1000s. Elmo's face on a tee was also a bestseller. Most days, all we shipped was Sesame Street. Every day was complete insanity with stacks and stacks of orders shipping all over the world. We averaged around 1k daily orders with Mondays being 2-3x.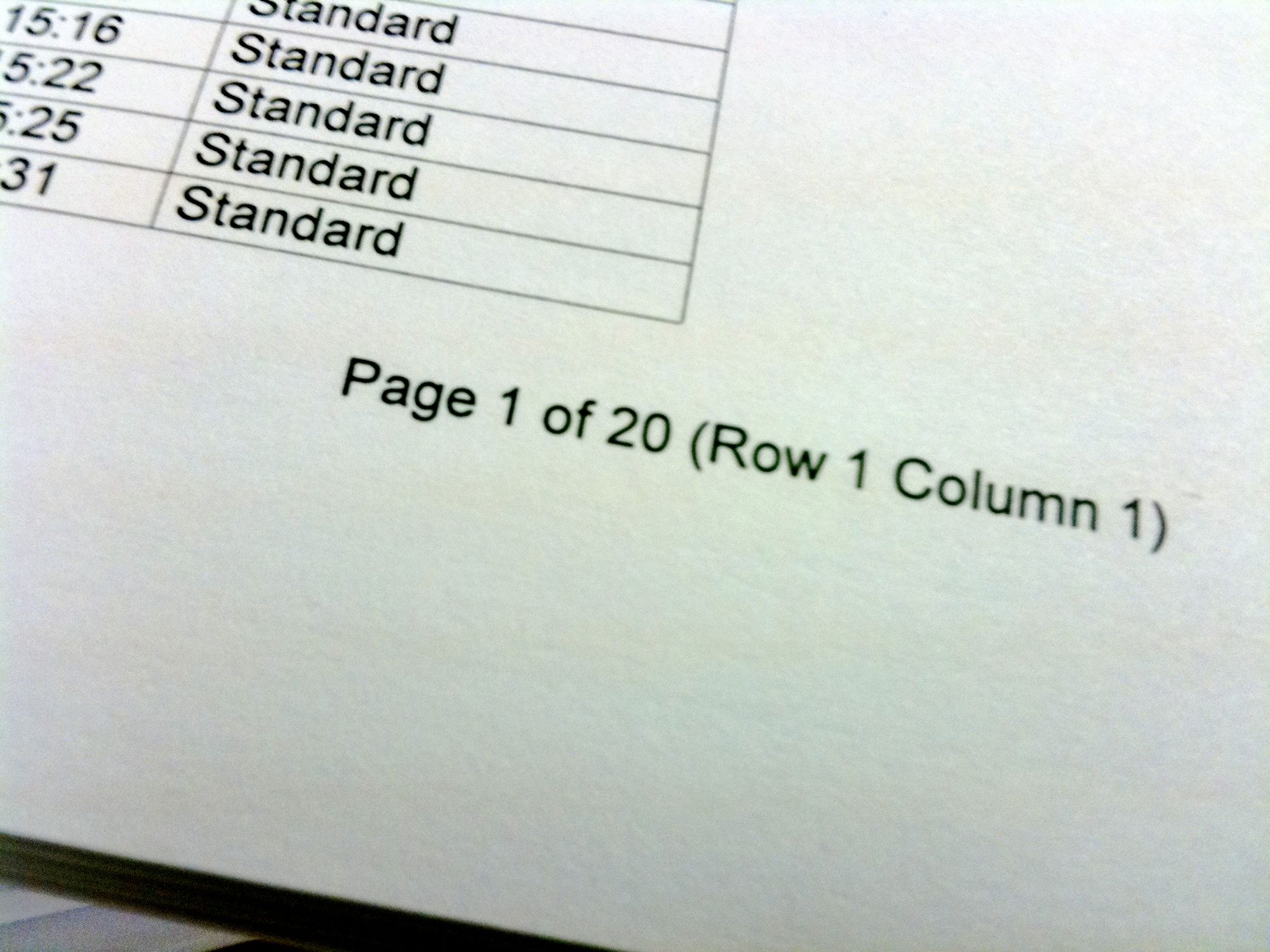 It was a crazy time and just as quickly as Sesame Street came, it went. Just about everyone in the UK had one of our Cookie Monster hoodies and it was time to get on to the next thing. I'd literally go down to Oxford's high street and see heaps of them on people and it was like that all over the UK!
Trust Me I'm a Jedi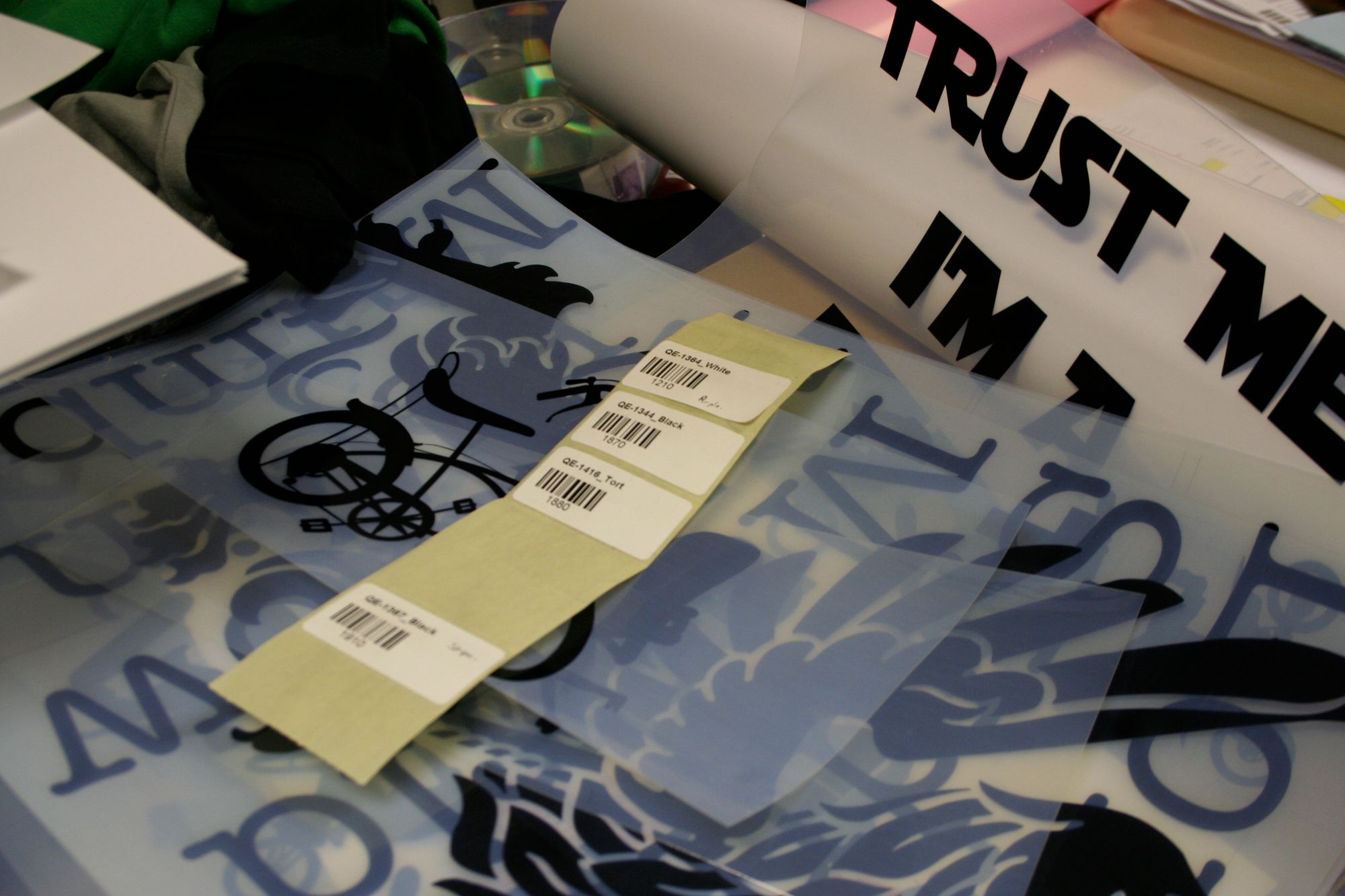 You could never pick a bestseller, but you had to recognise when things were heating up. After Sesame Street, we had a huge rise in "Trust Me I'm a Jedi" t-shirts. I'd say we sold 1m of them in that year. But this was nothing to other massive trends. Tom "Tee" Spicer, our Aussie art director did a Run DMC-esque take on Dubstep and called it "Broken Dubstep". This was one of our all-time bestsellers and sold mazillions in the US and UK, and even Germany where we had just opened offices. Dubstep was a real monster.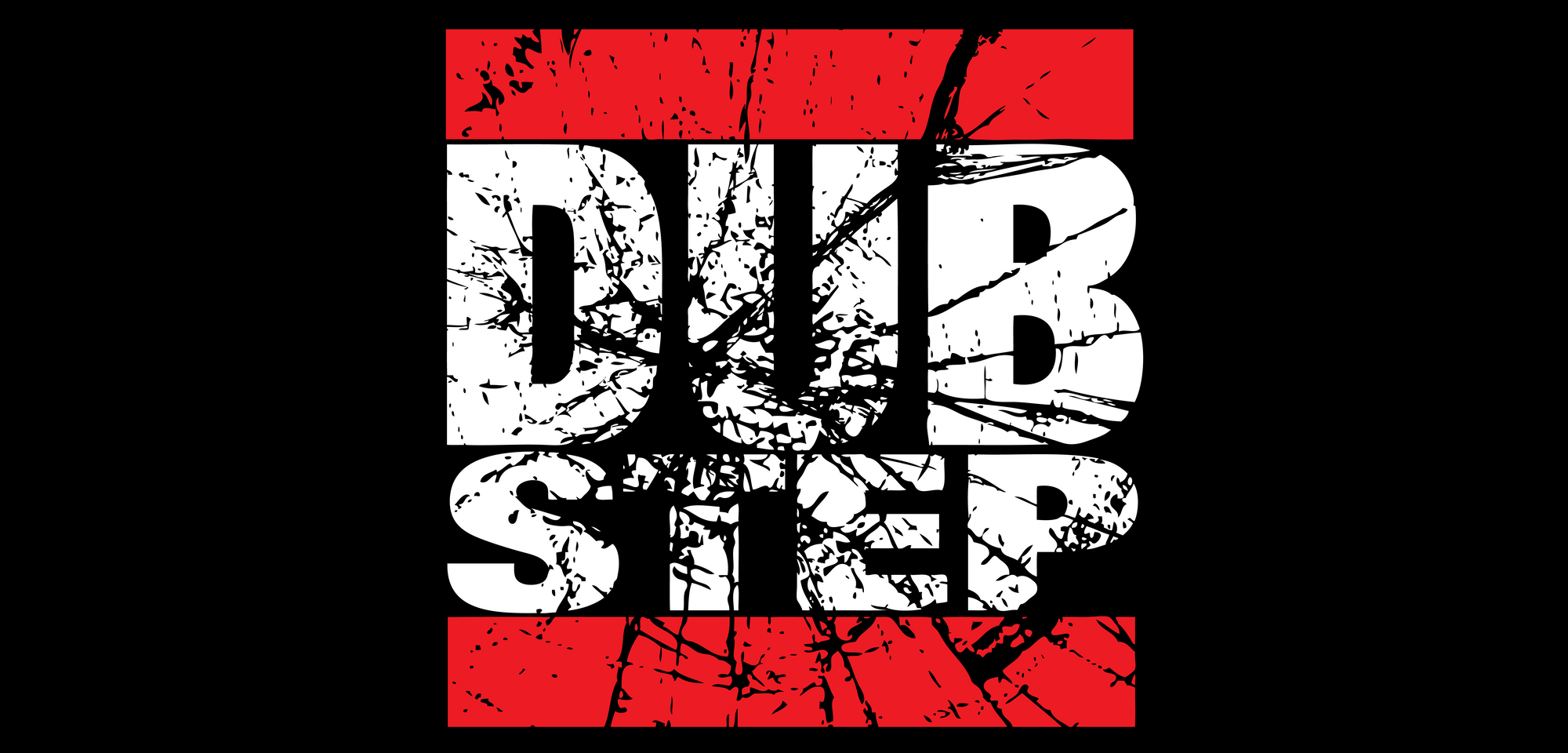 Over the years there's always been massive sellers. You just can't predict them. Of all the designs we've made and printed, I'd say that Alice in Wonderland has been one of the largest themes. Across all time, we've literally sold millions of "Keep Calm & Carry On" tees. Many are still selling today.
Over the last three decades that I've been printing and hustling t-shirts there have been so many milestones:
• Pioneered hot peel full-release heat transfers
• Launched the American Apparel brand in the UK and Australia
• Achieved 10% of the apparel category by SKU count on Amazon.com
• According to some ... started the modern personalised tees phenomenon
• Pioneered (c. 2009/10) command line and cloud computing generated t-shirt designs that generated 1000s of daily orders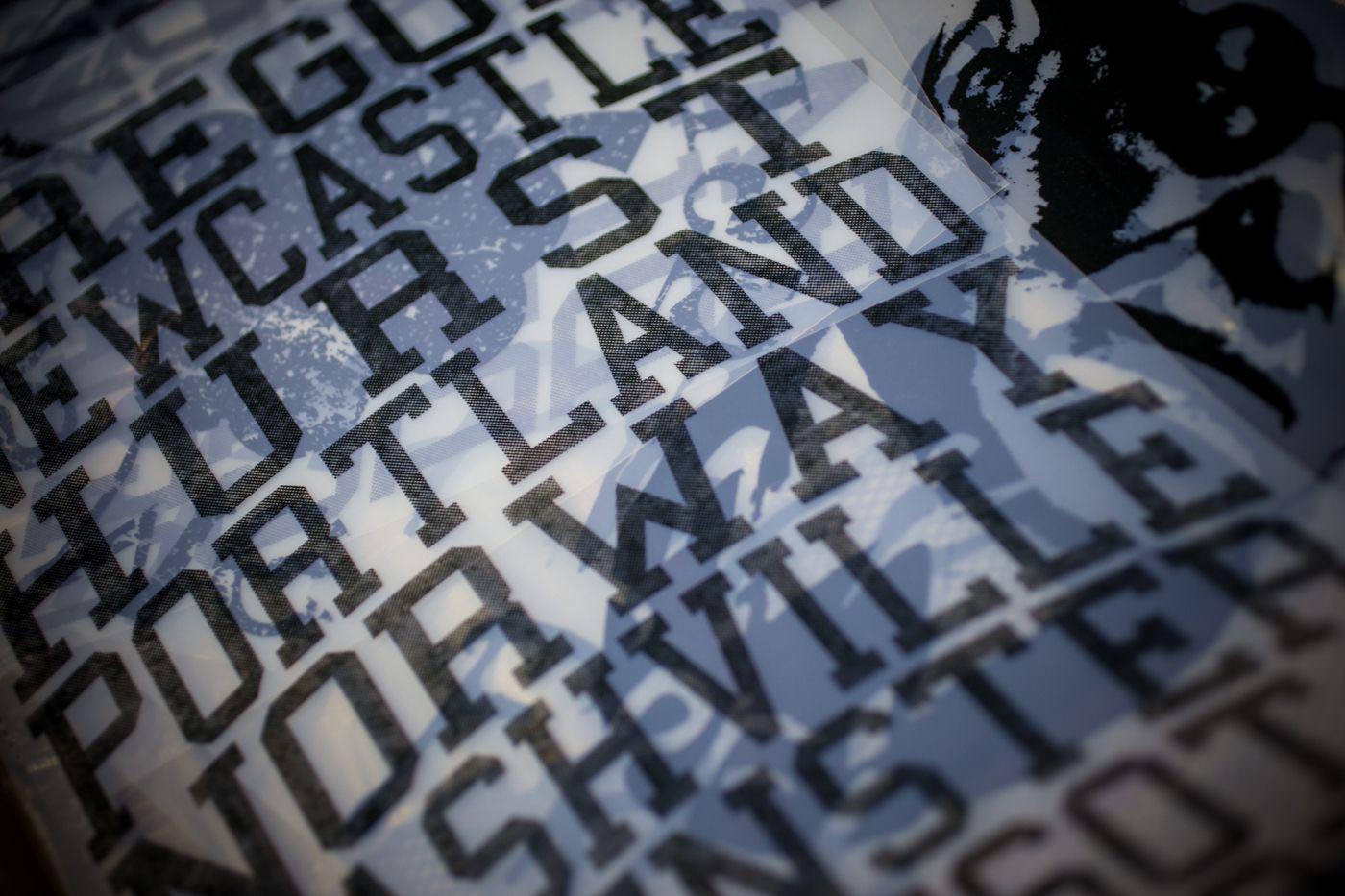 It's been an interesting life in t-shirts and I've enjoyed every minute. I've always been one to put a brick on a compressor driven heat press and smash out t-shirts as fast as I could. I've personally made more than a million t-shirts and that's crazy.
It's just another side hustle now ...
We still have agogo producing merch and custom t-shirts for companies in Australia like Qantas, VAMP, TeamViewer, Flow Athletic, and many others. Check our cool collab w/ Sindy Sinn for TheMet Hotel.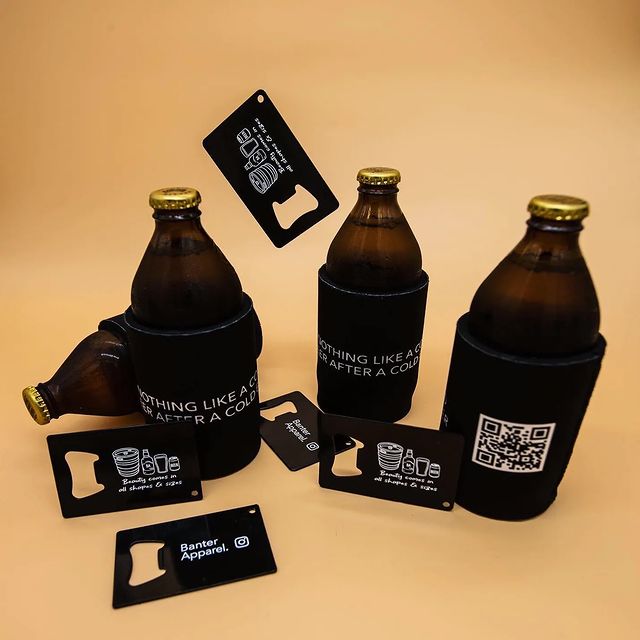 We're also about to launch Stubbyz in the US and bring the quintessential Aussie drink cooler to Americans and the world ... always hustling but I wouldn't have it any other way.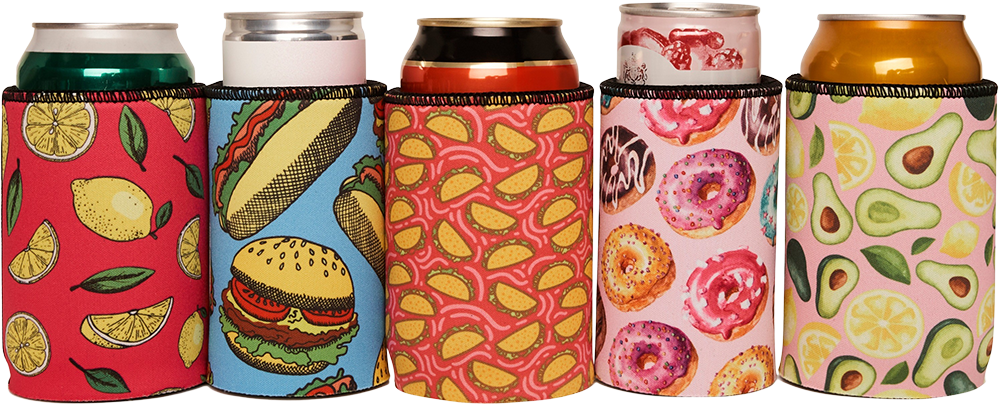 About Mike Fowler
Mike is an eCommerce veteran, senior leader & growth strategist for some of Australia's best retailers. Formerly at Afterpay as Director of Merchant Services APAC, General Manager and founder of the growth team at Mosaic Brands (Noni B Group) developing and launching 9 iconic multi-category online marketplaces, including: Noni B, Rockmans, Millers, and Rivers, as well as Head of Digital at Blue Illusion. Member of the Australia Post Customer Advisory Group with more than 15 years experience in helping retailers leverage eCommerce, CX, payments, & logistics opportunities to maximise growth.
"I had the pleasure of working with Mike from 2005 to 2012 as we built the American Apparel brand at wholesale and retail. ... I found (him) clear in his direction and sound in his business philosophy. He recognized opportunities and capitalized on them." - Ray Hughes, VP Wholesale at American Apparel